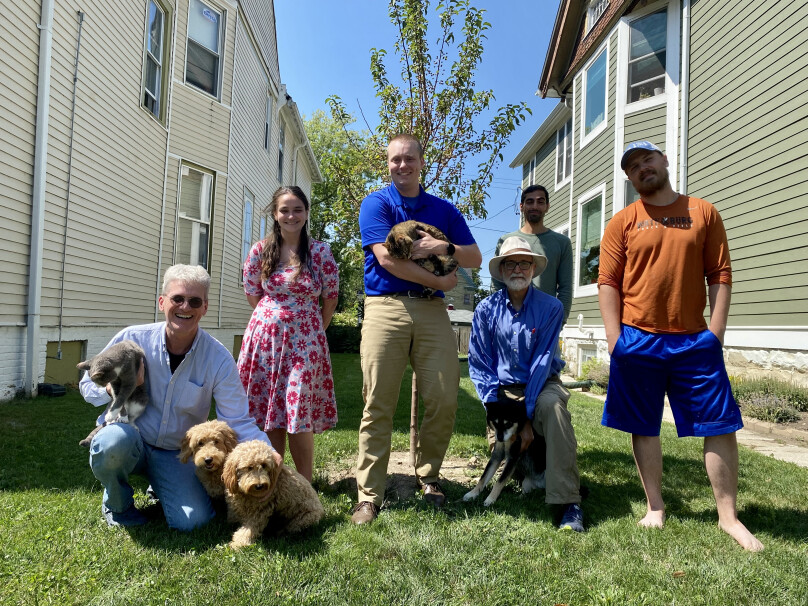 BARNABAS HOUSE
Where belonging, hospitality , and listening to God and each other are lived out in heart, soul, and mind. Psalm 84:2
Who We Are
Since City Reformed Church was established in 2010, the desire to create a space where believers could live life together never waned. The vision became a reality when in the fall of 2016 two men from our congregation began living together in intentional community. In 2017 their numbers increased to five, (actually eight if you include our dog Millie and her two feline friends Oliver and Rose). Our permanent residence was purchased in the Milwaukee neighborhood of Harambee, the Swahili word for unity.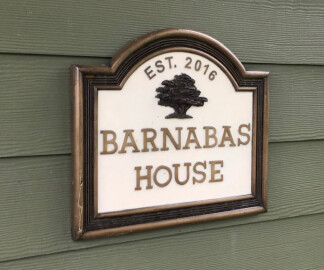 Our Mission
Barnabas House seeks to encourage Christians to live out the teachings of Christ through the daily practices of prayer, work, and relationships. Through the Holy Spirit we seek to be witnesses of Christ's love through displays of hospitality to neighbors, strangers, family and friends.
Why Community?
Throughout the past two thousand years of church history, God has worked in ways often unexpected. Rod Dreher, in his book The Benedict Option, suggests that churches consider a new way forward in supporting the single members of their communities. "(Churches)...should consider establishing single-sex group houses for its unmarried members to live in prayerful fellowship as what you might call lay monastics." He continues, "It is hard to live chastely in a culture as eroticized as ours, especially when there is so little respect for chastity." Barnabas House seeks to provide such a place for its members to grow in faith, hope, and love in the midst of a a culture oftentimes enamored with power, sex, and money.
What is an Intentional Christian Community?
In his handbook David Jansen's working definition is, "...a group of people deliberately sharing life in order to follow more closely the teachings and practices of Jesus with his disciples." Everyone has something in mind when they think of folks living together. For some the idea is to simply gather some people together under the same roof who get along reasonably well and are committed to the same ideal and all will be well. Unfortunately that is not usually the case. Community life at BH centers around several key areas:
Prayer: Daily we gather for prayer together with the church and with one another.
Work: All of us work outside the home and see this as a work God has called us to do. We also share in the work of running a house and as a motivation use that time to share our love for another.
Relationship: Relationships are a part of the blessings and challenges of living together. We strive to encourage and challenge one another through our time spent together and with humility strive to listen to what God might be wanting to teach us through fellow household members.
Sabbath: Rest is example set forth by God himself from the beginning of time. We strive to practice a weekly Sabbath encouraging one another to take the day and cease from labor. In so doing there opens us a space for worship, contemplation, play and physical rest. It creates a space where listening to God can be actively sought.
What household members have to say:
"The Barnabas House is like a family. Living in this community is a source of joy and comfort, and, through the liturgies of the House and through the relationships within the House, it encourages me daily to live a more purposefully Christ-like life. Living in a community affords you lots of opportunities to make and learn from mistakes made in interpersonal relationships. You get a chance to be a better community member every day. The House fosters growth in love."
~Lydia, PhD candidate, UWM
Contact information:
2449 N 1st Street Milwaukee, Wisconsin 53212
(414) 837-3283