City Reformed Partner Organizations
For more information on how to be connected or involved with any of our partner organizations,
please contact the deacons at

The Riverwest Food Pantry is a community of generosity where all have a place at the table.
We alleviate food insecurity by providing access to healthy food through an interactive shopping experience. We sit and listen so we can create nurturing mentor relationships that connect people to needed resources. We grow and cook food together as an entry point into our shoppers lives. We invite young adults to find greater meaning in their lives through a year of service and living in community. We create a space where members of our community discover the gifts they are meant to offer and the gifts they are meant to receive.
https://www.riverwestfoodpantry.org/

St. Augustine Preparatory Academy develops students to be tomorrow's leaders. They will be known by their strength of character, courage, intellect, impactful contributions and their faith.


Cross Trainers Academy exists to provide an academically rigorous, Christ-centered education to equip students from a wide variety of backgrounds, including those who are or have been homeless, to serve their communities and lead responsible, God-honoring lives. We do this by nurturing the whole child, empowering each student to build a strong foundation for the future.
https://milmission.org/programs/cross-trainers-academy/

The mission of OneHope27 is to bring HOPE to kids and families involved in foster care in Milwaukee County through support and connection with the church and the community around them. We THE CHURCH and the community can work together to build connection and support around the kids and families involved in foster care creating stronger families and as a result strengthening our city.



WELCOMED
-A Family Advocacy Ministry-
Surrounding vulnerable children, and the families who support them, with caring communities. We believe the Church is the answer. Placing Christian Care Communities around these families is a proven solution to keep them fostering stronger. The Care Communities provide them with support in the areas of meals, childcare, child mentoring, and prayer. This keeps families fostering longer, and will encourage others to become foster parents when they see that the Church will support them. We exist to facilitate the establishment of Care Communities by empowering local networks of Christians to care for foster families.

In response to God's love, grace, and truth: The purpose of InterVarsity Christian Fellowship/USA is to establish and advance at colleges and universities witnessing communities of students and faculty who follow Jesus as Savior and Lord: growing in love for God, God's Word, God's people of every ethnicity and culture, and God's purposes in the world.



World Renew embraces a family-centered approach to ending global poverty with food security, peace and justice, economic livelihood and health. We join families in more than 30 developing countries to change global hunger, poverty, and illness.

Since 2005, Partners India has brought the love and compassion of Christ by equipping and empowering indigenous leaders, supporting communities of faith, and serving through education, skillsets, and medical care to usher in a spiritual and socio-economic transformation. We bring the hope of Jesus Christ culturally relevant without compromising its central message. As a result, lives are being transformed!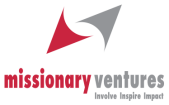 Dan and Erica Turner are serving as teachers with Missionary Ventures International. The vision of Missionary Ventures is to involve, inspire and impact by equipping and empowering the church worldwide to make disciples.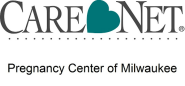 Acknowledging that every human life begins at conception and is worthy of protection,
Care Net offers compassion, hope, and help to anyone considering abortion by presenting them
with realistic alternatives and Christ-centered support through our life-affirming network of
pregnancy centers, churches, organizations, and individuals.